Show de Vida provides dancers, dance concepts and entertainment for your events. We pay great consideration to delivering a complete experience during our events, which is why we offer dancers to also function as host/hostess at your event.
Dance brings joy and life to any successful event. At Show de Vida we mix dance styles to create truly original and extremely entertaining shows across all dance styles. Show de Vida also works to create an experience thats is enjoyable for every single person that is attending the event, we might even encourage you to join us on the dance floor.
Where there's an opportunity, we are expert's at creating an atmosphere that get's the party started! We are exited to start working with you on your event!
Show de Vida provide dancers and entertainment to all your events
Dancers and hostesses for your event
Full evening events with concepts for shows and entertainment
Team building activities with dance
"Get the party started" with dance
«Show de Vida's dance crew»
Custom made dance and entertainment concepts tailored by customers request
Examples of entertainment
Entertainment for summer parties
Christmas Party entertainment
Entertainment for kick-Offs kick-off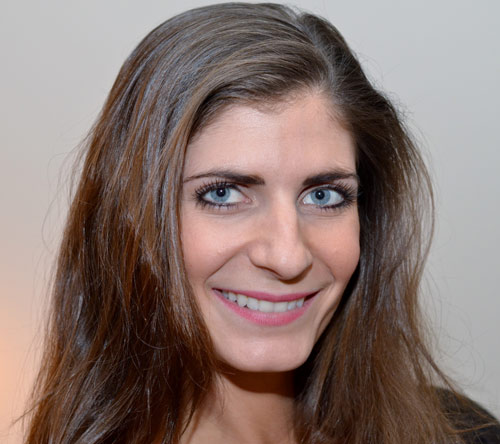 Sandra Ugelstad
CEO & Founder
Show de Vida was started by Sandra Brekke Ugelstad who is our current CEO. Originally Show de Vida started as Samba Ladies in 2010. It all started at a carnival in Rio in 2008 when Sandra herself partook in the parade. She wanted to bring the joy and the energy from the Brazilian samba with her to Norway.
For many years Sandra travelled far and wide while spreading the colorful culture of Samba across the country. In 2015 she wanted to take it to the next level and founded Show de Vida.
Today Show de Vida is a world class live entertainment company consisting of more than 30 dancers, acrobats and singers. The company is based in Oslo Norway, with dancers from a variety of nationalities, including Norway, Cuba and Brazil.
With our innovative approach to our organization and artistic vision we have been able to provide many young and newly educated talents with the opportunity to work with their passion.
On more than a few occasions we have bridged the gap between the corporate business sector and the rich culture of stage art performances. And our clients feel confident that they can trust us to deliver top notch quality at every event.
Every year Show de Vida delivers around 200 event performances in both national and international locations. Show de Vida enjoys combining different dance styles, anything from classics to an exotic firework of latin rhythms.
We are experiencing a strong and growing interest for the multicultural. Especially the Spanish language and music has been given a great plattform to expand more on the latin dance style.
Internationally dance and show performances are popular and widely knows across all big European cities. We are happy and honored to be able to present this to the Norwegian public and bring them with us on an exotic journey.